Remarried Empress - Chapter 382
Chapter 382 – Death Penalty (1)
Translator: Aura / Editor: HB168
Rashta stood there stunned, unable to shake off her astonishment.
She didn't move after she shed a couple of tears, so that even Count Pirnu, who didn't like Rashta, was worried that she would collapse.
By the time Rashta came to her senses, the Isqua couple had already been taken to the defendants' site to testify.
Finally, Rashta sighed, a little relieved.
Viscount and Viscountess Isqua had always been loyal, so she felt reassured that their testimony would be favorable for her. Besides, the Isqua couple's trial was not related to Glorym, but to Evely. Rashta felt more relaxed than before.
She was sorry that the Isqua couple, who cared for her so much, found themselves in this situation, but she had heard that nobles are not punished severely for this kind of case if they are sentenced.
The audience didn't seem to care much about this case compared to the trial of Viscount Roteschu and Alan. Some people even left the courtroom as if the show was over.
"Marsha Isqua. Gillimt Isqua. Do you still hold the same position on Miss Evely's case?"
Rashta heard a person nearby muttering with irritation, "They'll never acknowledge their crime." She also saw the spectators surrounding the person nodding.
"We plead guilty."
However, what the Isqua couple said was surprising, causing a small stir in the courtroom. The High Court Judge raised his hand to signal to the audience to be quiet. Once everyone calmed down, the Judge asked,
"So, do you acknowledge that you planned to kill Miss Evely on her way to the Western Empire?"
Rashta's eyes widened. 'Why would they acknowledge it?'
She wondered, but didn't worry too much. This case only involved the Isqua couple. Rashta didn't even know if they had really planned to kill Evely. Perhaps irrefutable evidence had been found that proved they had actually planned to kill her.
"Yes, we acknowledge it."
"Did you do this for your daughter, Empress Rashta?"
"That's right. Miss Evely is a talented mage, so she became a court mage's assistant and stayed at the Southern Palace. Empress Rashta always worried that Miss Evely caused the change in Emperor Sovieshu's attitude towards Empress Rashta. It is for that reason that… we planned such a horrible crime."
The stir grew louder. The High Court Judge asked another question in disgust.
"So, you attempted to kill Miss Evely despite the fact that she was not the Emperor's concubine?"
"… Yes."
"That's correct."
"Is Empress Rashta involved?"
The couple's statement may have changed due to new evidence or because they were tired of the ongoing trial, but everyone believed that they would never acknowledge whether Empress Rashta was involved in this crime.
Since the couple had always shown deep love for their daughter, even the High Court Judge thought that the couple would protect Empress Rashta again.
"Yes."
But what Viscount Isqua said shocked everyone.
Rashta's eyes widened. For a moment, she thought she had misunderstood.
'What… what did he mean?'
"You mean the crime was on Empress Rashta's order?"
"Yes."
When Viscountess Isqua also acknowledged that Rashta was involved the stir in the courtroom became thunderous.
"Why did you suddenly change your statement?"
The Judge asked skeptically with a frown. He found their behavior suspicious.
If the Isqua couple had changed their statement to a false one due to someone else's threats, it needed to be clarified.
Rashta's involvement in the crime committed by Viscount Roteschu and Alan had already been confirmed. The Judge could not add a false crime against her just because he detested her.
However, Viscount Isqua's next statement was much more shocking than the previous one.
"We have endured all kinds of insults for someone who is not even our real daughter. Empress Rashta, who bears the most responsibility for this crime, just watched in silence as the whole burden fell on us. We can't take it anymore."
Murmurs suddenly multiplied. The courtroom was thrown into chaos as if a dam had broken.
"Who isn't their real daughter?"
"Do they mean Empress Rashta?"
"Is Empress Rashta not the couple's real daughter?"
Rashta took two steps back, she couldn't even breathe. 'What's going on? Why did they do that? Why do they say that now?'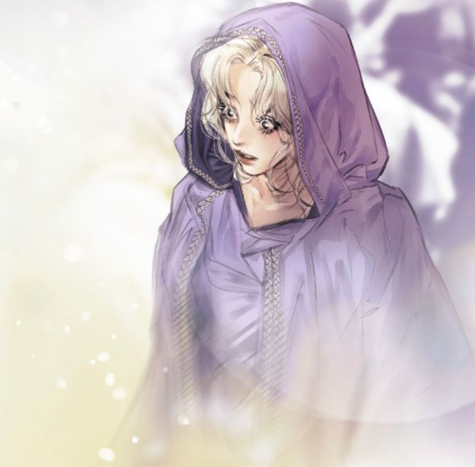 The High Court Judge was too shocked to speak. Only when his assistant whispered to him, "Your Honor," he was able to ask aloud,
"Are you saying that Empress Rashta is not your real daughter?"
If this were true, it would be another scandal. It couldn't even compare to Evely's case.
"That's right."
The couple confirmed it in unison.
The audience looked at each other in astonishment. The shock was so great that the courtroom fell completely silent as if a bucket of water had fallen.
The High Court Judge took it in and continued,
"But you claimed that Empress Rashta was your daughter since before she ascended the throne. Empress Rashta also claimed from the beginning that you were her real parents."
Viscount Isqua replied coldly with an expressionless face.
"We needed money to find our real daughters and Empress Rashta needed noble parents to ascend to the throne. It is not uncommon for a person to seek fake noble parents to clear their identity."
One person in the audience couldn't help but ask,
"So who are Empress Rashta's real parents? Is it the commoner who recently claimed to be her real father?
Viscountess Isqua also replied coldly,
"We don't know. What we can be sure of is that her parents are not nobility."
The High Court Judge reflected on the facts. He took out a handkerchief and wiped the cold sweat from his forehead. If this was true… it was a serious problem.
The question was whether Emperor Sovieshu knew about it, or whether it was his own plan.
However, the High Court Judge was in a bind because he couldn't ask about it here. If it was Emperor Sovieshu's initiative, he couldn't let the Isqua couple reveal the truth in front of everyone.
Many commoners were among the spectators, as well as several journalists. If the Isqua couple implicated Emperor Sovieshu, the Imperial Family would be ridiculed.
If the Imperial Family was ridiculed, the High Court Judge who allowed this to happen would be in trouble.
However, the audience didn't care if the revelations affected the Judge.
While the Judge was thinking of various solutions, a person in the audience asked aloud,
"Did you conspire to deceive Emperor Sovieshu, or was it Emperor Sovieshu's initiative?"